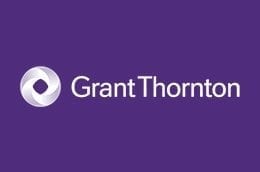 There's a common rule for first dates and dinner parties: Don't talk about religion or politics.
This advice was especially relevant during the 2016 presidential election, which will likely go down in history as one of the most volatile and polarizing of our time. You couldn't turn on the TV, read a magazine or check your Facebook feed without being buried by information — and opinions. It would seem surprising, then, that a B2B brand would make politics the focus of a marketing campaign.
However, Grant Thornton saw the election as the perfect inspiration. In the end, the risk paid off. The 'Political Pulse' campaign was recognized at the 2017 Killer Content Awards and named a winner in the "bundled content category." Want to know how the company turned potential risk into marketing ROI? Amanda Fildes, Director of Content & Editorial Strategy will give all of the details during the next Killer Content Showcase Series session on YouTube Live.
For the 'Political Pulse' campaign, Grant Thornton tapped strategic collaborations with political analysts, economic luminaries and internal public policy and tax subject-matter specialists. Their insights, expertise and predictions were used to craft a multi-faceted campaign that included webcasts, articles and other content assets. Pieces were promoted and aggregated into a dedicated microsite, which was updated before, during and after the presidential race.
The goal? To create a hub of valuable assets that honed in on how the election's results would shape the nation's approaches to trade, tax reform and other vital business issues. When the awards report was published, Grant Thornton reported the following results:
The most popular web page with the company's Political Pulse section accounted for 32% of all unique page views, and the most engaging page beat the site average by 392.18%.
Emails reached 75,000+ contacts over a two-month campaign, with open rates of 12.5%.
Now that the results are in and President Trump has taken office, these predictions and implications are now being transformed into actual results. During our conversation, we'll see how the campaign (and its results) have impacted Grant Thornton's narrative focus and content marketing strategies — and will continue to do so in the future.
P.S. Have a Finny-worthy campaign? The 2018 Killer Content Award nominations are now open!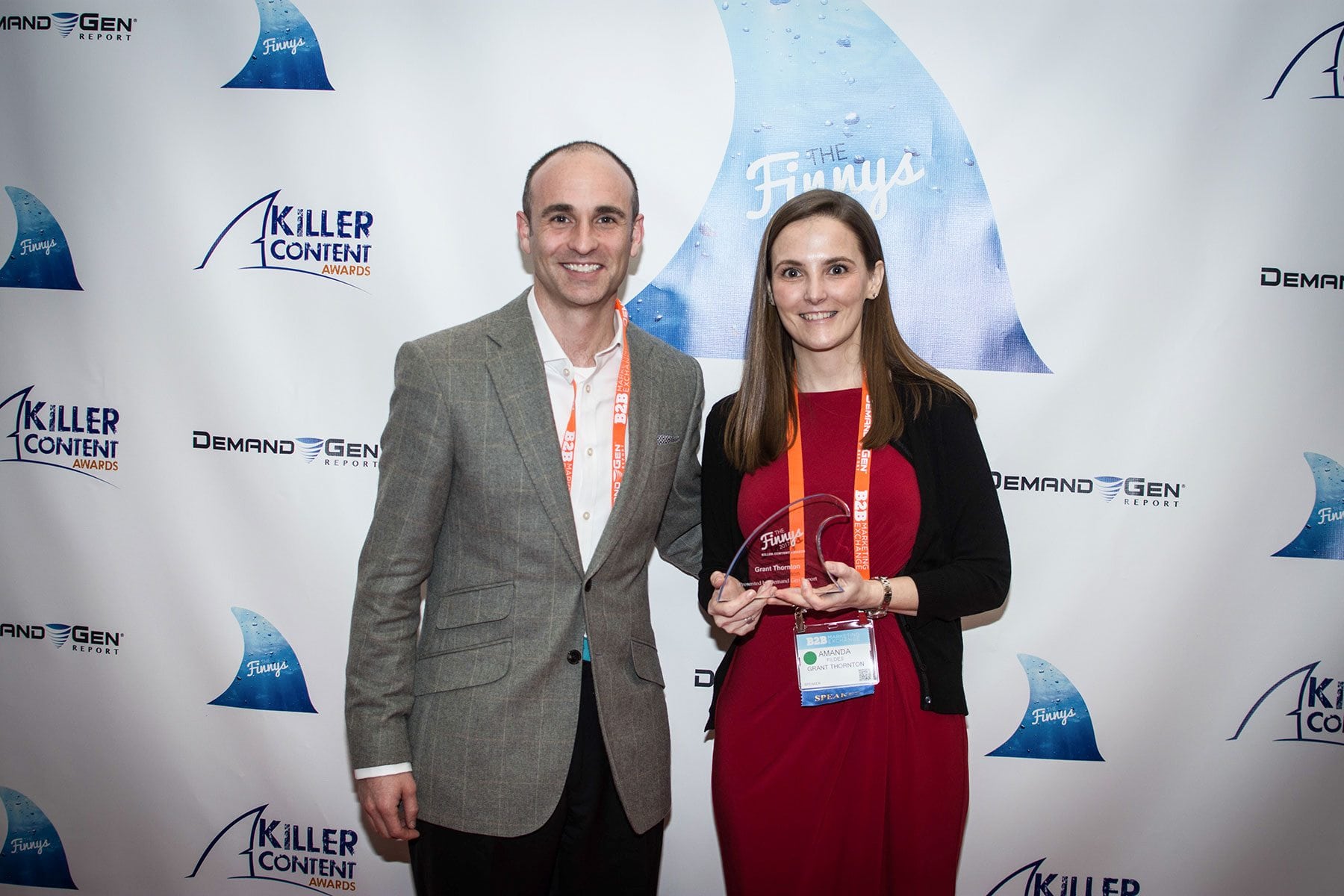 Bob Falcey and Amanda Fildes of Grant Thornton accepting their Finny for Bundled Content.