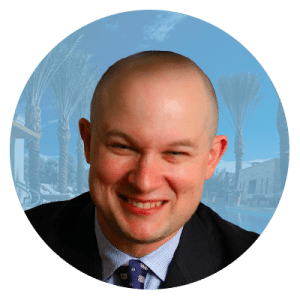 In preparation of this year's B2B Marketing Exchange in Scottsdale, Ariz., we asked some of our presenters a few questions about their content and what makes them tick. Read what Matt Heinz, Founder & CEO of Heinz Marketing, has to say about keeping content fresh, including his insights into the most underutilized tactic in B2B marketing.
B2BMX: As the founder of Heinz Marketing, you present at many conferences across the U.S. and abroad. How do you keep content fresh and relevant?
Matt Heinz: I make a daily habit of learning, reading and listening. The act of writing daily for our blog (and even in answering Q&As like this) helps me process what I'm learning and seeing, figure out how/why/whether it's relevant, and what it means for us, our clients and for B2B sales and marketing professionals in general. It helps that we're using the same strategies, tactics and trends to grow our business, as well, so we know first-hand what works, what doesn't, what doesn't yet, etc.
B2BMX: This year's #B2BMX will debut a new track, the Sales Impact Summit. What is that all about and why should attendees register for these session tracks?
MH: I'm so excited about the Sales Impact Summit this year and can't recommend it enough.  If you're driving leads to your sales organization, this Summit will help you help them close more of those leads into opportunities and new business. You'll learn how to focus on the right content for each stage of the sales process; how to get your sales team to actually use more of your content; and how to help them create more consistency around their processes and tools usage. This Summit is going to be a game-changer for attendees who want to work more closely with their sales counterparts to close more business and increase ROI of their content efforts!
B2BMX: Can you share some insight into your presentation at #B2BMX and why you are focusing on this topic?
MH: The single biggest challenge for most sales organizations is getting focused and staying focused. Not just on the right prospects and the right content/messages, but on the right tactics and processes to make the best use of each day.  What's particularly exciting is that many marketing organizations are leveraging a sales enablement focus to directly impact sales productivity through better tools, consistent processes, and precision content deployment.
B2BMX: Are there really eight ways to increase sales team's productivity that marketing can influence?
MH: That's just the tip of the iceberg!  I'd need a full day to cover this topic adequately. But in all seriousness, yes, there are numerous ways that marketing can directly impact sales productivity and results. For example, if you give your sales team a bunch of new leads, do they know how to follow up with that message and offer?  With what follow-up process?  Via what tool and using what template?  The more time your sales reps spend creating their own content, looking for the right content or manually using non-scalable systems for follow-up, the less likely they are going to close YOUR leads!
B2BMX: What's the most underutilized tactic in B2B marketing?
MH: Pick up the phone and talk to more of your customers and prospects.  Sit in on sales calls.  Immerse yourself in the world of your customers and prospects.  Personas written nine months ago (or longer) aren't good enough.  If your world as a marketer is changing this quickly, the same is happening for your customer.  Are you keeping up?  Because I guarantee your competitors are.
Want to learn more from Matt? Join us at the B2B Marketing Exchange on Feb. 20-22, and check out the ABM in Action track to hear Matt and other experts on the topic. There are a few seats left, save yours today.
Have a question that can't wait? Tweet it to #B2BMXaskMatt and we'll get an answer for you.